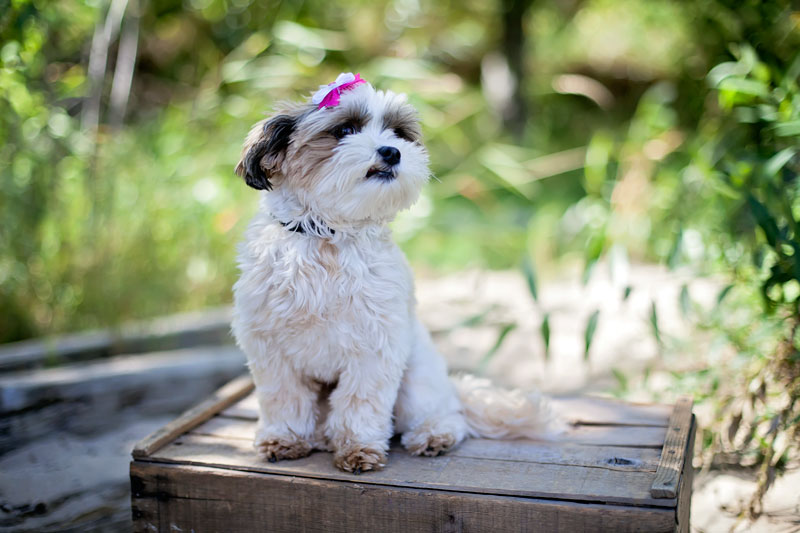 23 Feb

MOLLY

Molly was born on June 5, 2011, only girl in her litter. We always said that she chose us and picked us to be her family. She was smart, vibrant, cute as a button and brought a ray of sunshine into our lives and the many other lives she touched.

Molly wasn't just a dog; she was our daughter, our one and only baby girl. We took her everywhere with us and she was the official greeter at my office where she came nearly every single day.

Molly loved the sunshine and would often stretch the entire length of her on even the tiniest patch of sunshine she could find either on the carpet, grass or her favorite blanket or pillow. I never met a dog who loved to stretch out by the hot fireplace more than our Molly. Sometimes she would get so hot and start to pant that we had to deliver the water bowl to her because she didn't want to get up and leave her spot.

She also loved summer and she loved running around in our yard, chasing birds or sniffing around even barking at dogs who were often 3 times her size.

Her favorite time of day though was night-time, when she was happy to curl up in the big bed between mom and dad and take up more room than anyone else and we happily let her call the shots.

We only got to have her for a short 3.5 years but we feel like we loved her for a whole lifetime. Her passing on February 18, 2015 was sudden and unexpected with no signs or warning and our loss is too great to put into words.

Munchkin, you were taken from us much too soon and our hearts are broken. We can't believe that we won't get to hold your paws, touch your soft fur, nuzzle and smell you and hear your excited bark when we come home ever again. The thought of you not being in our lives is unbearable. We miss you so much. You will forever be in our hearts.

Love you forever Mom, Dad, Liam and all the family.