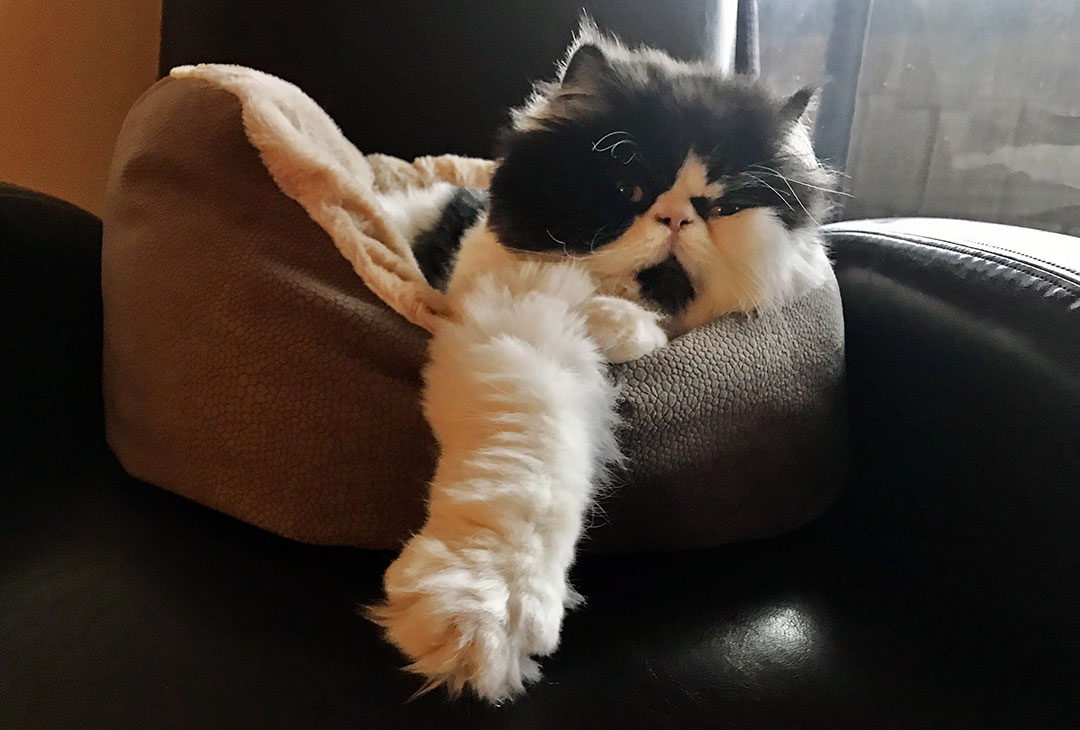 22 Jan

Gordon

Gordon came into my life at the age of three from the BC SPCA in Burnaby in 2009. He was originally named 'Funny Face' and had several notes on his shelter cage warning of different issues he had. He had been through three different adoptions and returned by all of them. I had never had a cat before only growing up with dogs, but the day that I went into the cat room to just have a 'look', it changed my life forever.

It appeared 'Funny Face's' issues were probably his name, the fact he had never had a forever home and he was seen as needy and not 'cat-like'. I brought him home and he hid for four days, but on that fourth day, I arrived home from school to find he had eaten his food and used his litter box. We quickly looked at each other and realized his name had to change. He started kneading a blanked while watching Hell's Kitchen and that is how Gordon was named.

We moved across the country to Ontario later that year where he was known as the flat-face in the window to the people of St. Catharines. From Ontario, we moved back to Burnaby, before moving to Kelowna.

Gord loved human men the most, climbing up their legs and asking for pets. He was the first one to meet you at the door and the first one to yell at you when you were leaving. Everyone who met Gord has a story of how he wasn't a cat at all but a strange little man in a catsuit.

Gordon died in my arms with Dr. Oz by our side on January 18, 2020.

I love you, Gordie.