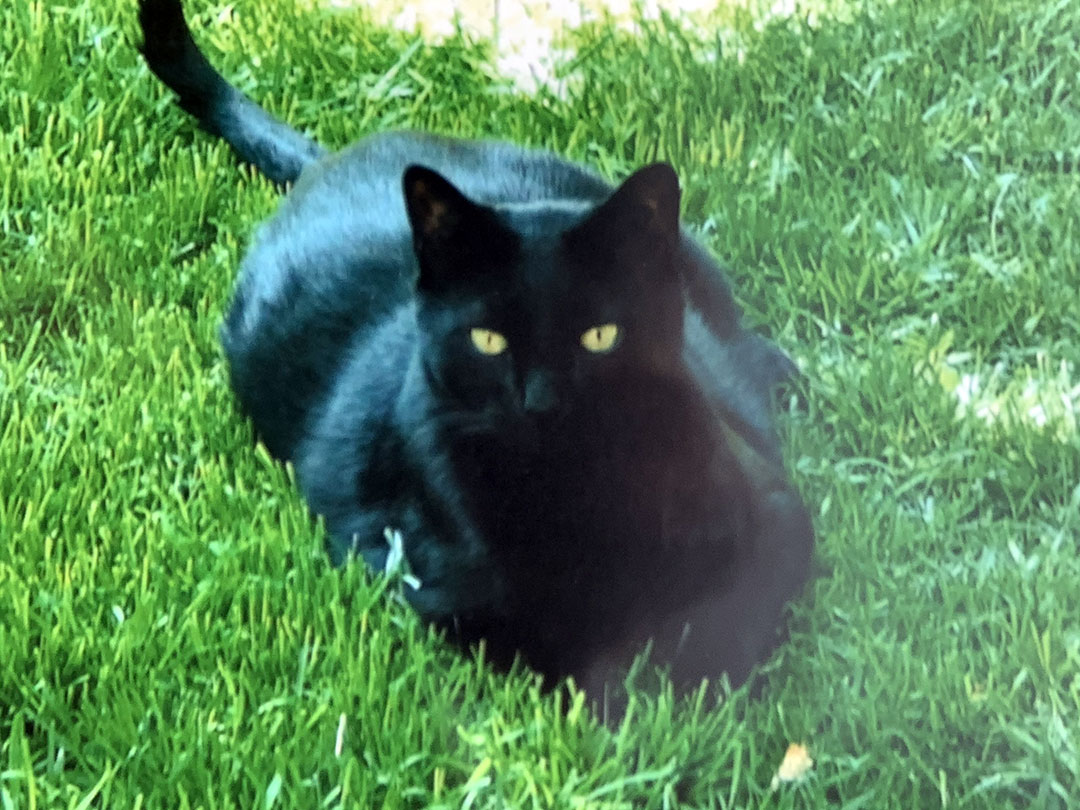 13 Apr

Percival

Percival Porcelli-Newlands (April 24, 2005 – April 4, 2020)

Percival was born in Vancouver, BC, where he got to sun himself on a balcony with an older cat, Lancelot, for only a short time before moving to Lethbridge, Alberta. An entire house and backyard was a wonderful surprise! He spent many days in the sun on a lawn chair in our backyard. Birds were very fond of him, and a robin friend of his would visit him daily.

Every morning, he would sit on the kitchen table or desk keeping his Mom from doing any work. This transpired into him being cuddled like a baby in our arms while we worked. Percy loved to be cuddled and would put his paws around your neck and not let go. He spent many days cuddling with on massage pads, our couch, and on lawn chairs. Percival wanted cuddles all the time – he would not take no for an answer. Every night he would climb over our heads and nestle himself on dad's pillow —where he spent most of his nights. Every morning when he came down the stairs, he developed a habit of making meowing sounds for each step he went down each stair. This was hilarious!

His affectionate nicknames were many: Chalupa Chalupini, Percy, Gummy Yummy, and Lead Butt (for his unwavering persistence to not move when lying on you, just letting you roll him instead). When our son was born, Percival still insisted on being held like a baby (he was indeed jealous of our son). In later years, he would spend some of the night sleeping in our son's bed and watching over him.

Percival moved with us to Kelowna for the last few years of his life—enjoying yet again, a balcony and lawn chair in the sun. He spent his nights cuddling with the entire family. He was indeed the most affectionate, loving cat we have had the pleasure of knowing. No matter how stressed or upset one was with work or how their day went, he possessed a special gift in calming you down and making you feel better. His perpetual kindness and thoughtfulness are virtues that he brought to our family and taught all of us. We wish he would have held on longer with us and to enjoy the sunny summer days he so loved. We will miss him so very much.